Dog Grooming
Cutting-Edge Dog Grooming Salon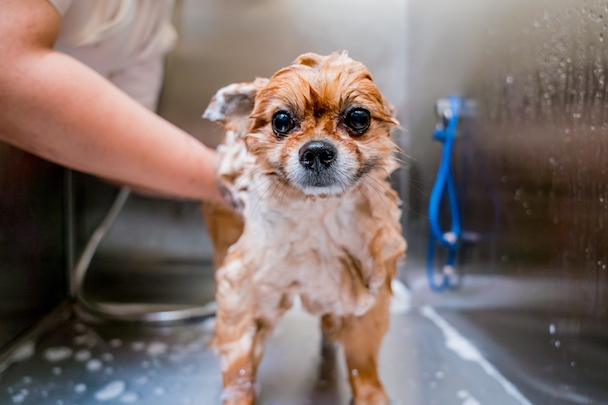 Dog Grooming Salon in Peachtree City, GA
Let our skilled grooming professionals take care of your dog, leaving him clean and trimmed.
At U Dirty Dog, you can expect us to use the most up-to-date and safest products on your dog. Our groomers have experience working with all breeds and sizes of dogs. You can trust us to provide a relaxing environment for your dog as he gets groomed.
Are You Looking for a Pet Groomer in Peachtree City, GA?
Treat your furry friend to a pampering session with our top-notch dog grooming services. Our experienced groomers specialize in providing soothing baths, stylish haircuts, and overall grooming sessions tailored to your dog's unique needs and preferences. Your pup will strut out looking fabulous and feeling their best.
We offer full grooms, mini grooms, and bath and nail packages if you don't need a haircut. We also offer ala carte services such as face trims, sanitary cuts, and trim paw pads.
Give us a call to request a free quote, and make an appointment!